Plumbing chain Benjamin Franking Plumbing opens San Antonio location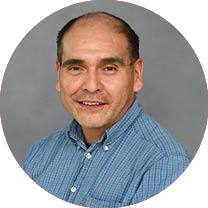 By Edmond Ortiz |
Updated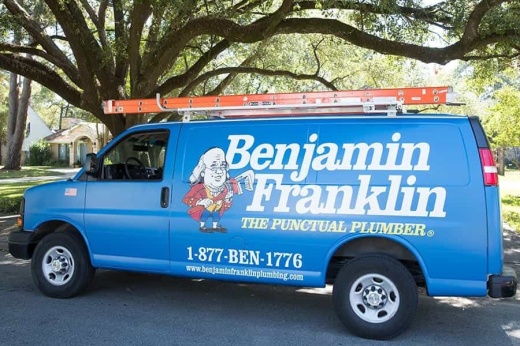 Benjamin Franklin Plumbing, a nationwide plumbing chain, recently expanded to San Antonio with the opening of the first local franchise based on Wetmore Road on the northeast side. (Courtesy Benjamin Franklin Plumbing)
Benjamin Franking Plumbing, a national chain of residential plumbing services, announced Jan. 19 it is expanding to San Antonio with the opening of its first location at 12829 Wetmore Road.
A news release said the new San Antonio franchise of Benjamin Franklin Plumbing is serving the greater San Antonio area, including the cities of Boerne, Helotes, New Braunfels and Leon Valley.
Benjamin Franklin Plumbing is present in more than 260 locations across North America; its parent company, Authority Brands, is headquartered in Maryland, the release said.
Benjamin Franklin Plumbing of San Antonio is owned and operated by Bryan Martinez and his wife, Sharissa Martinez, both of whom who have been in the plumbing industry for 12 years, having worked with Sharissa's father, George Saldana, running the operations of his Mister Sparky franchise, the release said.
"No matter the time of year, homeowners depend on their plumbing systems on a regular basis. Whether it's washing the dishes, showering or doing laundry, pipes have to be flowing properly to get on with our daily lives. That's why we're thrilled to be joining the Benjamin Franklin Plumbing team and bringing these services to our community," Bryan Martinez said in a statement.
In addition to providing customers with exceptional plumbing services, the Martinezes said they are committed to supporting the communities they operate in through their charitable partnership with the Boys and Girls Club of San Antonio.
210-625-7522. www.benjaminfranklinplumbing.com/san-antonio