Nashville, TN – Equipped with advanced training and years of hands-on experience, Rytech Nashville is the leading provider of mold and water damage remediation services.
Free inspections and estimates
Rytech Nashville is focused on providing first class customer service and offers no-obligation inspections and estimates. From the moment a call is made, Rytech guarantees that the request will be handled with care, punctuality and efficiency. Health and safety are a top priority, so Rytech Nashville's Mold Remediation and Water Damage Remediation teams make it a point to show up on time, assess the situation, create a bespoke remediation plan, and enable homeowners to make a decision to move forward.
What you can expect from the inspection:
Once the appointment is confirmed, an IICRC certified Rytech technician will contact the homeowner on call and will then be dispatched to the appropriate location.
Upon arrival, the technician will assess the situation and sit down with the homeowners to review the results before starting work.
The Rytech technician will begin restoring the house or property once the scope of the job and the cost estimate have been approved. This includes daily monitoring and constant assessment of the safety of the structure.
Rytech customer service has consistently received 5-star ratings. A satisfied property manager says: "I've been working with Rytech on all of our water damage problems for over a year now. I manage over 250 properties in the Nashville area. There's no job that's too big or too small, and in fact, I prefer them for the bigger jobs. I know Rytech will consider the full scope of the problem and not leave any questions. I would recommend Rytech for all water remediation / damage needs. "
"I live in North Carolina and needed immediate help with water damage in a building I own outside of Nashville. Rytech was responsive, responsible, and inexpensive. I was desperate and many miles away and could easily have been taken advantage of. Instead, Rytech provided great service, "writes another customer.
Directly to the insurance billing process
Other restoration professionals can't compete for Rytech Nashville's commitment to making water damage restoration, mold remediation, crawl space and sewer removal hassle-free from start to finish.
In addition to free inspections and appraisals, the company sends the invoice directly to the insurance company so that homeowners don't receive the invoice and have to file a claim. Rytech Nashville makes water damage restoration and mold removal a breeze.
Fast, proactive response
What sets Rytech Nashville apart from the competition is its empathic approach. The company recognizes that dealing with water damage or mold-related emergencies can be stressful for a property owner, so it strives to be quick to react and to be warm and professional around the clock. With Rytech Nashville on board, property owners can get their homes or businesses back to normal as quickly as possible.
Proudly locally owned
Located in the heart of Nashville, Rytech provides high quality water damage restoration, crawl space mold removal, and sewage disposal to homeowners and businesses in the city and its surrounding areas.
"Excellence is doing things exceptionally well," says Robert Pick, owner of Rytech Nashville. He demands excellence from all of his team members in order to ensure satisfied customers at the end of the day.
Rytech Nashville is an industry leader in water damage and mold remediation. From its humble beginnings in one location, the company has grown exponentially and currently serves 49 major markets in 25 states. Call (615) 751-8445 for more information.
Media contact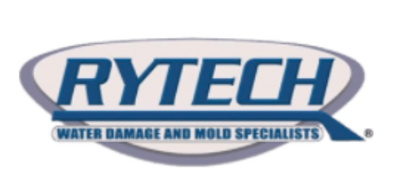 Company Name
Rytech Nashville
Contact name
Robert Pick
phone
615-751-8445
address
501 Metroplex Dr, Suite 207
city
Nashville
Status
TN
country
United States
website
https://www.rytechnashville.com/