Blackstorm Design & Marketing, a leading digital marketing agency, is pleased to share that they have secured a new client, Precision Roofing Inc. Considered as the best roofing contractors in Tri-State Area, this company has been in business since 1989. They are licensed , insured, fully vetted, and certified by some of the nation's most reputed and largest roofing manufacturers. They earned 13 certifications from GAF, Carlisle, Firestone, etc. for residential and commercial roofing. Being in the industry for a few decades now, these roofers have had the pleasure of working with their loyal clients for several years now. A majority of their business also comes from word of mouth.
Precision Roofing Inc.
Very few local businesses manage to maintain their success in the industry. And to maintain the same for three decades comes with sheer hard work and dedication to customer service. Precision Roofing Inc. is a living example of how they have survived these many years of challenges and competition. However, in this new digital era, it becomes necessary to keep up with the marketing trends. This is where Blackstorm comes into play. The digital marketing experts here have been helping several small businesses and contractors with their online marketing strategies. They are dedicated to helping local home service and contractor businesses grow with digital marketing backed by dynamic lead generation strategies, resulting in increased leads, sales, and profits.
Roofing, plumbing, HVAC, and electrical are some of those businesses that face cutthroat competition. And there is no way one can sustain the competition with traditional advertising or marketing strategies. Blackstorm Marketing has implemented techniques proven that have helped its clients gain a competitive edge. The best thing about partnering with this digital marketing agency is that they can double the sales without allocating any extra marketing budget. The process starts with a detailed review of the business and the selling process, followed by competitor analysis. The next step is to discuss the business's goals and develop various strategies to overcome the threats. As unbelievable as it may sound, Blackstorm is quite confident that Precision Roofing will witness the results and will be proud of its decision to partner with this agency. The agency follows cutting-edge tools, practices, and techniques to improve and increase the online visibility of its clients.
To learn more about roofing services, visit https://precisionroofinginc.com/ and to book an appointment with a digital marketing growth coach at Blackstorm Design and Marketing, visit https://blackstormdesign.com/discovery-call/
About
Precision Roofing Inc.
Precision Roofing Inc. is the best contractor in the Tri-State Area, with offices in Rockland, Westchester, Putnam, and NJ. The company specializes in residential, commercial, and other emergency roofing services.
Blackstorm Design and Marketing
Blackstorm Design offers digital marketing services for contractors and small business owners. The company has assisted several clients, including roofers, plumbers, home service contractors, HVAC and electrical contractors, with result-oriented SEO services, web design, social media advertising, and many other online marketing services.
###
Contact
Blackstorm design
Eric Keith – Blackstorm Design & Marketing
Phone: 1-865-205-8822
Website: BlackstormDesign.com
For Precision Roofing Inc
Precision Roofing Inc.
Address: 22 Kerr Lane, Southfields, NY 10975
Phone: 845-243-2297
Website: https://precisionroofinginc.com/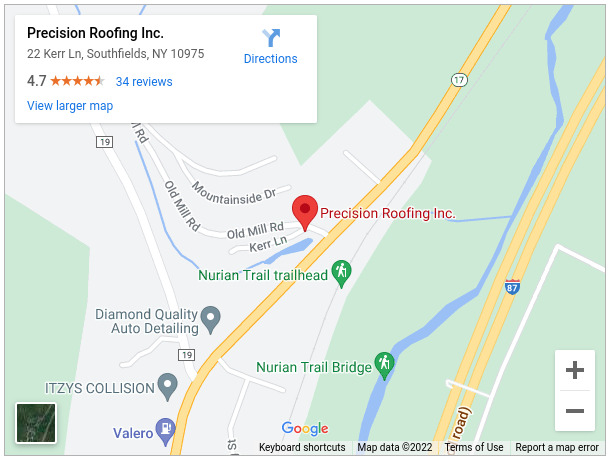 newsroom: news.38digitalmarket.com
Release ID: 306202


Source link

2022-07-01 01:49:33

www.digitaljournal.com