Throughout his life, Thomas J. Walton has been a master of trades.
A licensed electrician, plumber and HVAC tradesman, Walton has entered the homes of hundreds throughout Virginia and North Carolina providing service since the 1980s with his business Walton's Appliance & Electric, LLC.
Now at the age of 71, Walton has retired.
"It's really been a blessing to us," Walton said Wednesday of his business.
He recently notified his customers that he would no longer be in operation and thanked them for being a loyal customer, some who had stuck by him since he opened his business.
Walton, the oldest of 13 children, grew up in Halifax County, and like many, began his professional life in local industries.
He spent 15 years at the former Wabash Magnetics, that was once located on Seymour Drive.
The South Boston plans made electrical coils for the aerospace, automotive and appliance industries.
Following his time at Wabash, he worked at O'Sullivans for six years.
Wanting to move away from working in those industries and having a desire to be his own boss, Walton's Electric was formed.
Walton's Appliance & Electric, LLC began with Thomas J. Walton working on appliances. He later began providing electrical, plumbing and HVAC services.

Submitted photo
"I started with appliances," said Walton.
He started stripping down appliances, restoring them and reselling.
The business quickly grew into electrical and plumbing and later on, he began completing heating, ventilation and air conditioning (HVAC) work.
"Some things tie into each other," Walton explained and learning these skillsets tied into his youthful fascination with learning how items work.
He also has completed numerous courses over the years at Danville Community College and Southside Virginia Community College to expand his skillset.
"The learning process never stops," said Walton.
Walton's also became a family business with six of his brothers and two of his sisters joining in on the endeavor.
His daughters also later joined the business handling record keeping, taxes and any legal needs.
Over the years, customer loyalty and word of mouth helped keep Walton in business.
"When people have a problem with something they'd say, 'Call Walton's.' They always called," said Walton, who estimated that 70% of his clients were repeat customers.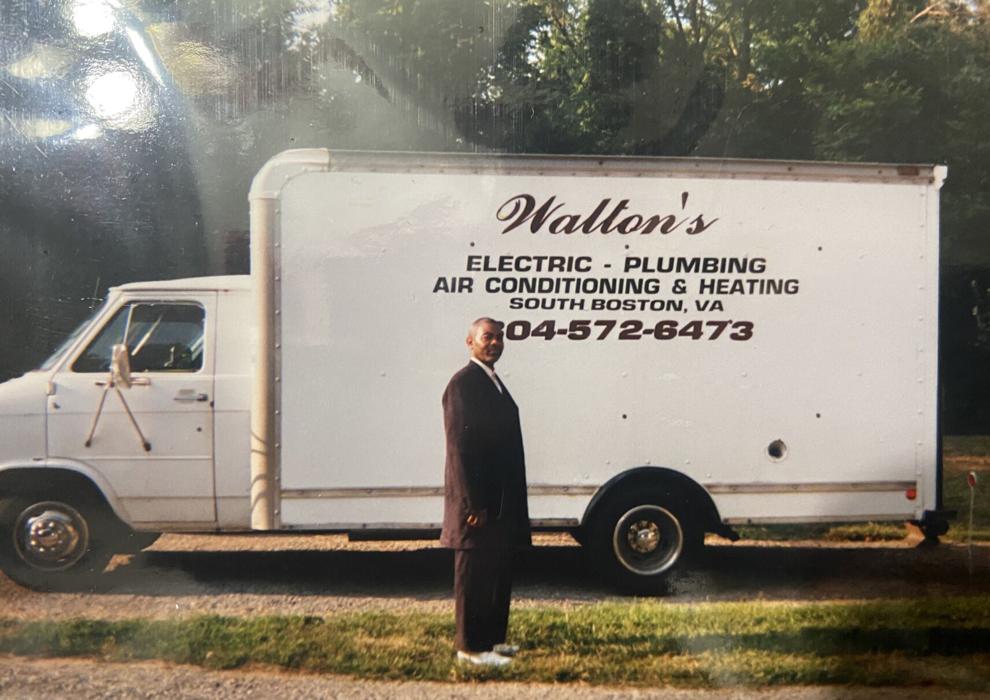 Thomas J. Walton has been operating Walton's Appliance & Electric, LLC since the 1980s.

Submitted photo
But his business wasn't just known in Halifax County.
Being licensed in Virginia and North Carolina, Walton said his business has completed work in areas such as Virginia Beach, Wytheville, Richmond, Lexington, Lunenburg, Charlotte, Roxboro, Oxford and Burlington.
When someone calls him to request his services, Walton said, "the wheels start turning," and usually he knows how to fix the problem.
"I'll always have that. I'll always be doing something," said Walton, who always did his best to treat his customers the best way he knew how.
His business has always supported the community as well by sponsoring events such as Halifax County Cancer Association's Walk for Hope or by providing volunteers and/or materials for Habitat for Humanity projects.