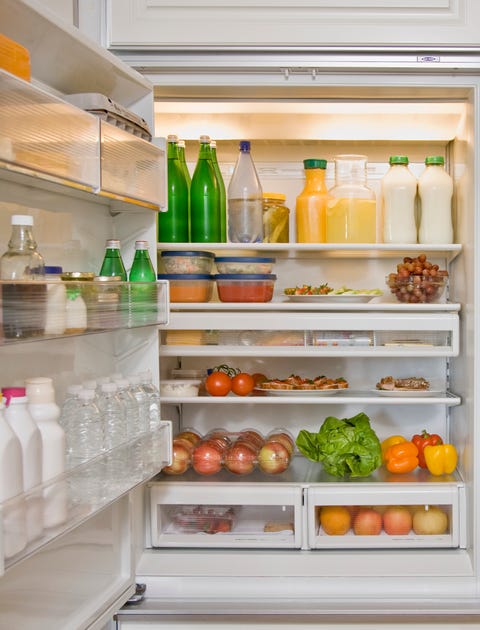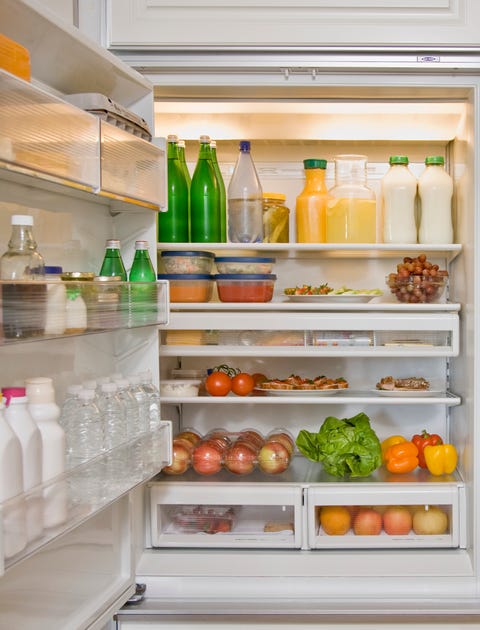 Angelita NiedziejkoGetty Images
Cooking appliances, kettles and extractor fans are among some of the worst energy-guzzling kitchen appliances, new research has found.
With the energy price cap rising by 54% since the start of April, Claire Horne from Kesseler has revealed the five often overlooked appliances that could increase your bills. If you're looking for some clever ways to save money, then you'll be pleased to know that there are lots of ways you can reduce your energy consumption and ultimately lower your energy bills.
Keep reading for everything you need to know…
1.Fridge and freezer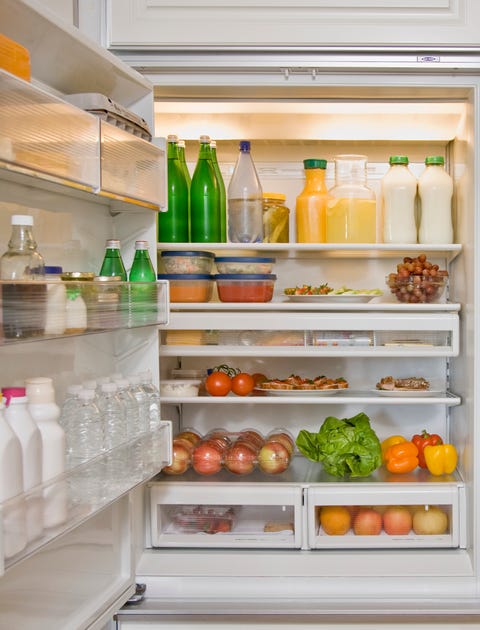 Anderson RossGetty Images
Did you know that around 12% of the average household's energy bill is caused by the fridge and freezer? While you may think there isn't much you can do about the energy that your fridge consumes, the way in which you use it can actually help reduce the amount of power that it uses.
"Firstly, the more products it contains, the harder it needs to work in order to stay cool and work properly, so begin by making sure you do not overload the fridge," Claire tells The Metro.
If you're mindful about what food you really need to buy, not only does it help you save money on your energy bill but it can also help you save when it comes to your food shop too.
"Another way to help keep your fridge running efficiently is to make sure you defrost it regularly. Even just one quarter of an inch can reduce the efficiency of a freezer by 10%. So make sure all built up ice is removed."
2.Oven
If you hate cleaning your oven this be hard to hear, but a dirty oven can use up more energy might when you cook than a clean one. And Claire says that this can add up to £30 a year to your energy bill.
"If your oven is considerably clean yet you notice it isn't working as efficiently as it should be, then you may need to consider an oven repair or replacement. Buying a new, energy-efficient oven can help reduce future bills by as much as 40%, depending on what type of oven you opt for."
An easy and maintainable tip would be to turn off your oven around five minutes before you have finished cooking but make sure to leave the oven door shut during this time. The oven will continue to stay warm, so your food will still be cooked completely. But doing this every time that you cook something in the oven can considerably lower your energy bill.
3.Electric lifted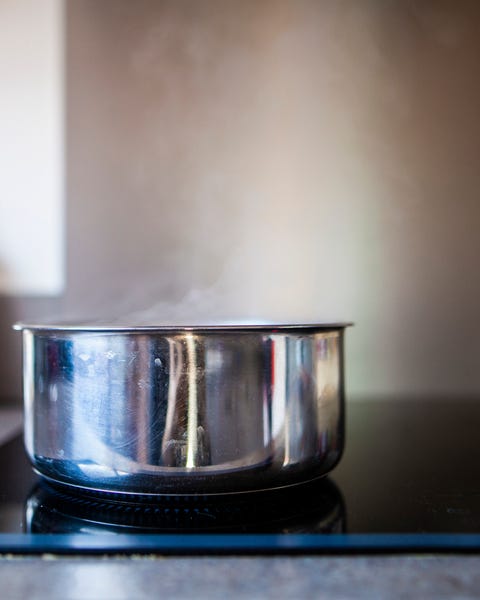 Capelle.rGetty Images
If you have an electric hob, instead of a gas hob, you could be spending £90 a year simply by using your hobs alone. As electric hobs take longer to heat up than a gas hob, which provides instant heat, electric hobs can be one of the biggest energy consumers in your kitchen.
"The average cost of an electric hob will increase the older the hob gets or if the hob becomes damaged and dirty, so maintenance is crucial to keep it running as efficiently as possible," Claire confirms.
"The electric hob's energy use can also be impacted by the size of the pans used. It's a myth that using a smaller pan on a bigger hob will make the pan heat up quicker, instead it will simply waste more energy. Instead, make sure you use the correct sized pan for each ring."
When it comes to using the hob, be mindful of what you are using it to do. If you simply need to heat up some leftovers, try to avoid using the hob and instead use the microwave. This appliance, in comparison, is the most energy-efficient way to cook. If you use a microwave for 10 minutes per day, it will only cost you £3 a year on your bills.
4. Extractor fan
Even though this is a necessity in the kitchen, if an extractor fan is not used correctly it can add up when it comes to your energy bill.
To make sure that you are using your extractor fan properly, Claire recommends turning it on when you start cooking but only keeping it running for 5-10 minutes after you finish. This should be more than enough time to remove any smells or fumes from the air.
"If after doing this you notice your fan isn't working as efficiently as it should, then the best thing to do is hire an engineer to take a look," she adds. "An inefficient extractor fan will encourage users to keep it on for longer, which can potentially add up to £20 per year to your bill."
5. Kettle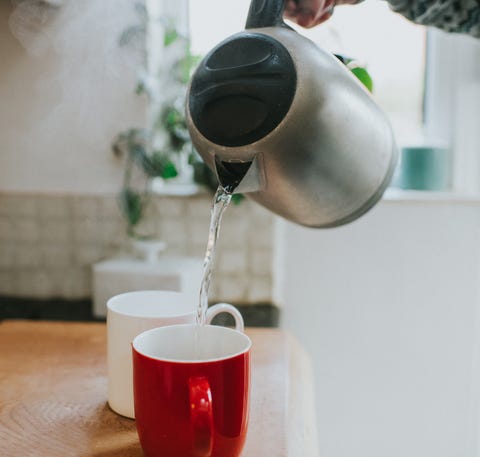 Catherine Falls Commercial/Getty Images
We may love nothing more than a good cup of tea, but filling your kettle up to the maximum amount can actually be a costly habit.
"Research shows that boiling your full kettle just four times a day can add £60 to your energy bill. Being mindful with how much water you really need means less electricity waste and can help save water too," Claire explains.
Not switching your kettle off at the mains can also add £10 to your annual energy bill as electricity will continue to flow through to it. Avoid this unnecessary expense simply by switching off the kettle at the plug whenever it isn't in use.
15 plastic-free cleaning and laundry products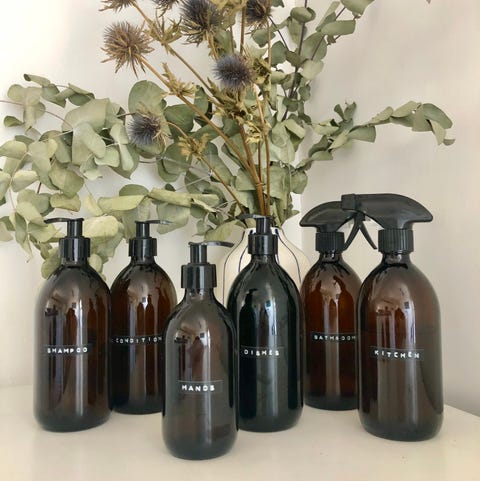 Refillable amber brown glass bottles
You can choose whether these stylish bottles come with a trigger spray or a pump and you can also personalize the label on them. They are a perfect replacement for plastic bottles: cleaning sprays, shampoo and conditioner, hand wash, washing-up liquid etc. They can be refilled at local refill stations. We suggest Ecover refills for cleaning products (list of stockists here) and Faith in Nature for personal hygiene (list here).
BUY NOW, from £8, ETSY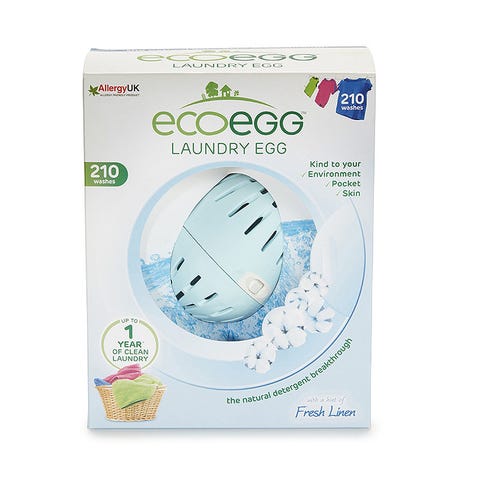 Ecoegg for laundry – lasts up to 210 washes
Ecoeggs are a long-lasting alternative to laundry capsules and detergents. It's a recycled plastic egg, filled with mineral pellets, which you put in your washing machine as you would a normal capsule. The refillable mineral pellets are proven to be good for allergy-prone and sensitive skin and are also much better for the waterways.
Hint! The Ecoegg is great for everyday washing but you might want to consider a stronger stain remover on dirty clothes or the natural bleach mentioned in the next few slides. You can also add extra scent to your laundry with essential oils.
BUY NOW, £6.99, Lakelands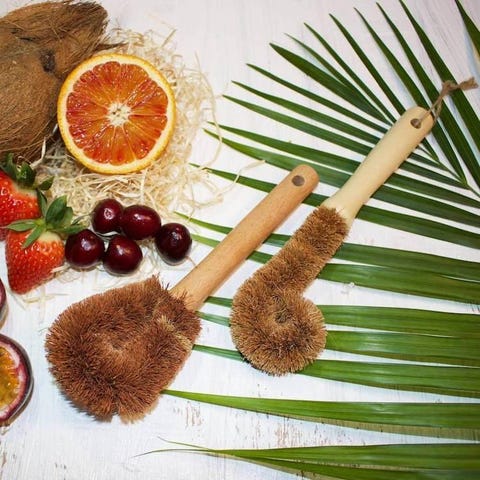 Coconut fiber dish brushes
We love these sturdy dish brushes that not only do the job well but look much nicer in our kitchens, too. Their description reads: "Each cleaning brush is handmade and bristles are made from highly durable and long lasting coconut fibre."
BUY NOW, £9.90, Wearth London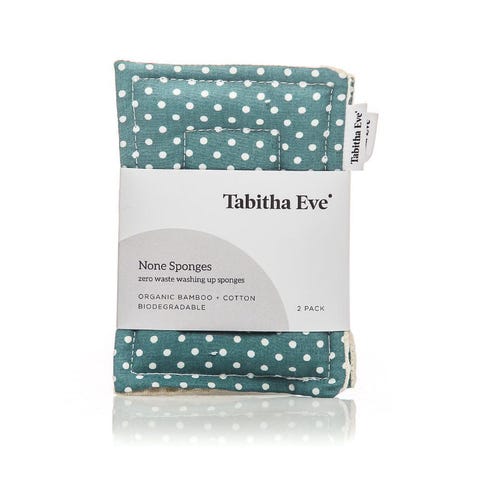 Organic cleaning None Sponge
Swap those yellow and green sponges which shed plastic into our sinks with these attractive, washable pads. Although they are much thinner than a traditional sponge and definitely feel different to use, they are great for washing up plates, bowls and glasses. They can be washed in the machine and are then fully recyclable when they do reach them end of their days.
BUY NOW, £9 for 2, Wearth London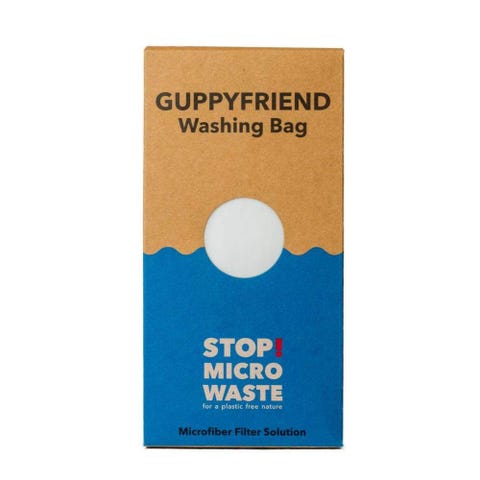 Guppy friend laundry bag
This laundry bag collects the microfibres that escape from your clothes in the washing machine. You simply put your load in the bag and then put the entire bag in the machine. Once the load is done, the microfibres will be left in the bottom of the bag. These can't be recycled in most cases but this method stops them from entering the waterways and inevitably heading for the ocean.
BUY NOW, £24.95, &Keep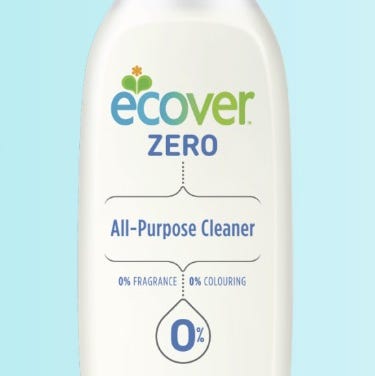 Ecover All Purpose Cleaner
This is an excellent cleaner which can be used to refill reusable bottles like the glass ones mentioned earlier. This product can be found at most Ecover refill stations but, if you would prefer buy a bottle, rest assured that it is made from recycled plastic and plant based materials and is fully recyclable.
BUY NOW, £2.99, Ecover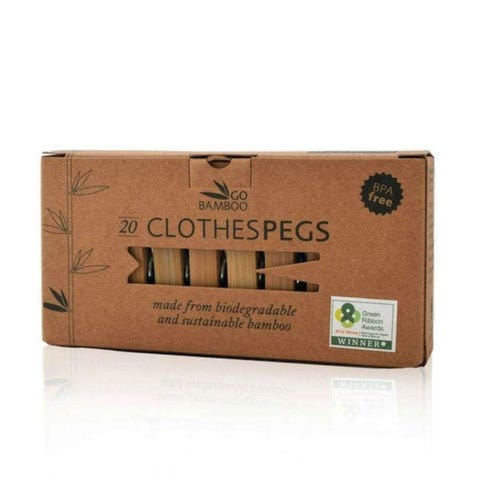 Bamboo clothes pegs
This is an obvious swap away from the plastic clothes pegs that have crept into our households.
BUY NOW, £4.95, &Keep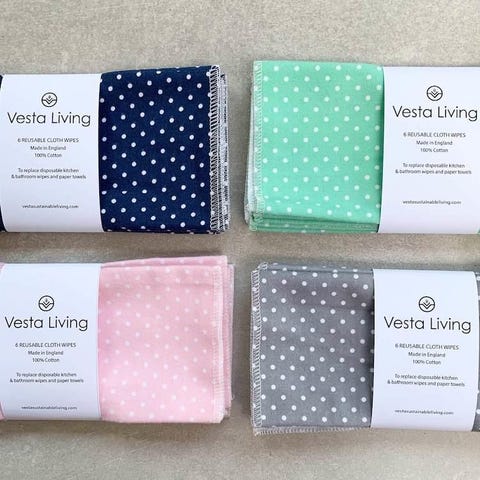 Reusable paper towels
Swap plastic-wrapped, single-use paper kitchen roll for these much more attractive, natural and washable cloths.
BUY NOW, £14, Wearth London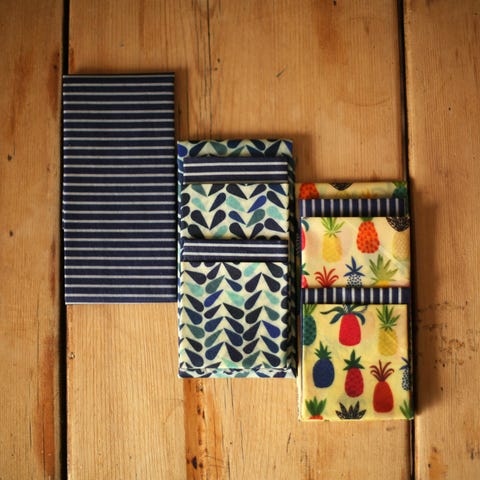 Beeswax wraps
Swap cling film for beeswax wraps. They are perfect for fruit, veg, bread and bowls of leftovers. You simply warm the wax up with your hands and they mold around anything.
BUY NOW, from £10, The Beeswax Wrap Co.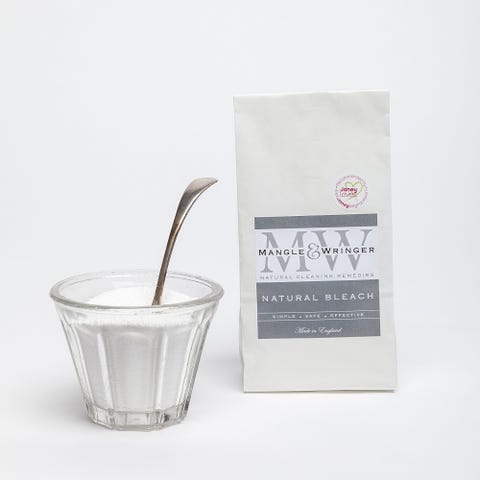 Natural bleach
This natural bleach in a paper bag, from Mangle & Wringer, is a great alternative to big plastic bottles of harsh chemical bleach. On their website, the description reads: "Our Natural Bleach, also known as oxygen bleach, is a safe and non-toxic, biodegradable alternative to harsh chlorine bleach. When dissolved in water it releases oxygen which acts as a powerful stain remover and deodoriser It breaks down harmlessly to oxygen, water and sodium carbonate.This miracle product brightens both whites and colored fabrics and prevents them from yellowing.It's great at removing organic stains like tea and coffee, fruit juice, food sauces, grass stains, pet stains , blood and red wine. Natural bleach is also a great alternative to chlorine bleach in the bathroom. Dissolve in warm water to safely clean and disinfect the loo and clean drains. Also use to easily and safely clean and bleach sinks, baths, cups, mugs, tea and coffee pots."
BUY NOW, from £3.50, Mangle & Wringer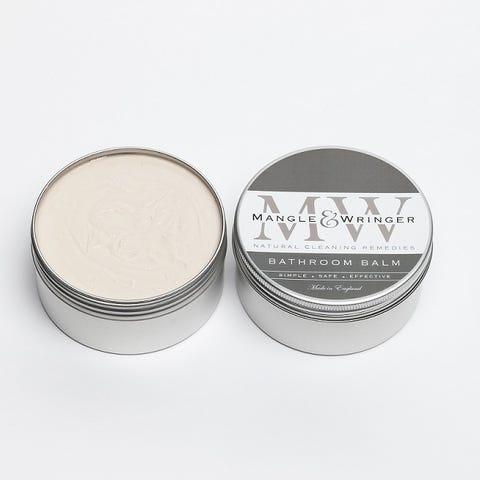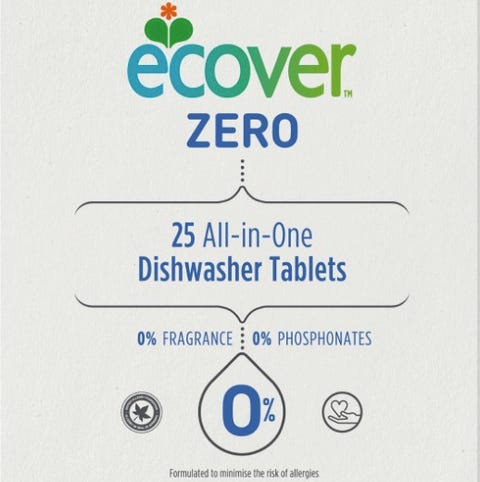 Ecover dishwasher tablets
These tablets are friendly to the waterways and the cardboard packaging is fully recyclable. Ecover have this to say about the plastic-wrapped tablets on their website: "Dishwasher tablets don't react well to the moisture in the air. In fact, it causes them to crumble. We want you to open your box to find tablets, not powder, so we wrap each tablet.The packages of our dishwasher tablets are made of polypropylene and each pack weighs only 0.3 grams.We have not found a dissolvable film that meets our standards for biodegradability.We are actively investigating an alternative to this type of packaging – we're looking at plant based options that meet our standards. We're not there yet but when we find an alternative we will switch."
BUY NOW, £7, Ecover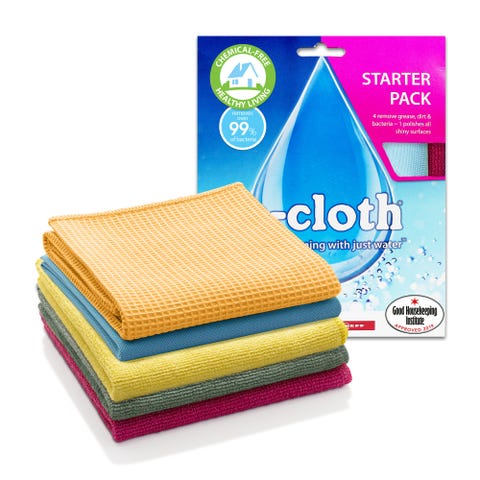 e cloth
These reusable, washable clothes clean multiple surfaces with just water. The starter pack includes an e-cloth for bathroom, kitchen, windows, multi-surface and glass polishing
BUY NOW, £14.73, Amazon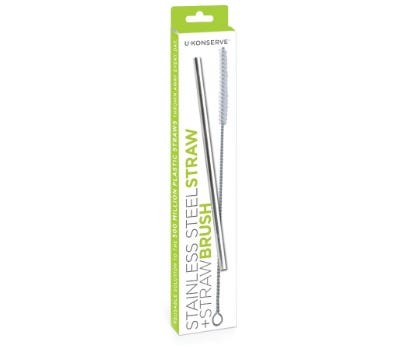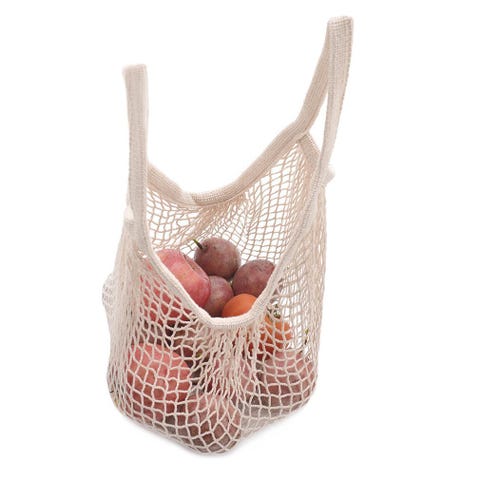 This content is created and maintained by a third party, and imported onto this page to help users provide their email addresses. You may be able to find more information about this and similar content at piano.io